Create Rich Original Content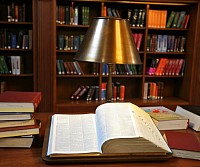 Being able to quickly find answers on your site is important to your readers and to Google
Copying content from other places on the internet, even from your own sources, can hurt your site.
Having content that can be found somewhere else on the web actually hurts the ranking of your site. Why present a site in the search results if someone has already said what you are saying? Google has a strong preference for original content.
Your content needs to be original
There is no point in copying content from other places on the internet. If you already have a site (and plan to keep it running) then don't use the same words and phrases, even if you are presenting the same topic.
Find new ways to say things. You will find that your content actually improves because you have had a chance to think about it more and present it in a way that is even easier for your reader to understand.
Write short sentences in their own words

Another important quality is that your content is regularly updated
Take care of your website as you would your garden, your shop window or the menu of your restaurant. Continually refresh it and improve it . See this page for additional tips.
Your website is living thing
It needs to be updated with new information, new pictures, new links... With SimDif it's so easy to edit your site, that you have no excuse not to take care of your regular readers and improve the way you explain your activity. As a bonus, regular updates send a signal to search engines that your website is active and interesting.
Blog pages
Among the page types that are available to SimDif users, is a Blog page which allows you to keep a chronological thread of news articles or stories. Blog pages can announce events or keep record of your personal reflections, and automatically organize them by date and time. And of course, Google and your readers love to see that your site is being continually updated. 
What kinds of content can help my site to be found on Google?
Too many to mention, but here are a few:
    - The text of a page, if Google find keywords and sentences that make it a coherent answer to a question.
    - A bullet point list. A "how to".
    - A Frequently Asked Question (and it's answer).
    - Images, especially if you use relevant keywords in the image description.
    - Contact information, your phone number and address.
    - Information in your meta tags - find out more about them here.