Using and sharing images to promote your website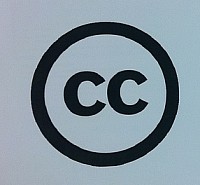 Using Creative Commons photos to illustrate your website.
You won't always have the right pictures to illustrate your text on your site 
With SimDif you will be able to rely on the thousands of photographers who publish their work under a license (such as, among others, Creative Commons licenses) with the idea that others can freely use these photos for their creative endeavors.  
There is a number of different license types available for artists and photographers, some of these licenses will allow you to freely use the photos on your website. 
When you use the image editor in SimDif, the pictures you will find with the help of Unsplash icon are pictures under such a license. It means you can actually use these pictures for free, including in your commercial activities, crop or modify them. 
Use images wisely
Try to use photos that genuinely help to illustrate your topic. And don't write long lavish explanations of what you do here either.

Remember that images should not dominate over actual content of your website and draw your visitors' attention from what you are offering on your website or from the main messages of your website to your readers.
Share your images on popular online platforms to complement your site
Creating and account at an image sharing service can be a good way to promote your activity and your website. 
Today there are many interesting options to share your pictures with your potential audience, such as Instagram, Pinterest and Flickr. 
These sites are dedicated to building a community of people interested in each other's work and in promoting their own activities. You may find nice contacts there.

It is recommended to put some effort in creating your profile on one or more of such services, fill in the main details of your business and use your logo to help your profile stand out.
Don't forget to use proper names, tags and descriptions for each image you share on such services, to increase the value and reach of each image and give additional context to the viewers.
Add links directing to your site
To create a strong connection between your website and your accounts in image sharing services try to add links to your website in descriptions of the photos you share and also post links to your accounts on the links page of your website.
...
FAQ
Where can I get good photos for my site?
Are photos from the Internet free to use?
How to add photos on my site?